The Bag-in-Boxis a perfectly suitable, economical and environmentally friendly packaging solution for detergents.
Bag-in-box covers everything from retail-friendly boxed liquid  detergents as small as 1L, all the way up to industrial-sized bags as large as 300 gallons (220L) for transporting bulk ingredients used in mixing your final product. It's a clean, cost-effective, and high-performance alternative to conventional rigid containers, and ideal for high-volume fabric care operations such as laundry services, dry cleaners, hotels, and industrial cleaning services.
In addition, the Bag-in-Box substantially reduces transport costs and optimises storage space. Firstly because it is shipped to our customers in a flat form. And secondly, even when filled, its rectangular form allows +65% of products shipped in a truck compared to the traditional plastic bottle. Therefore, the BIB is an example in terms of minimising the carbon footprint impact.
In parallel, the ease of use of the Bag-in-Box strongly enhances the customer experience. As a matter of fact, it is easy to pour the right quantity of detergent directly into the washing machine, without any splash. Lastly, with the increasing popularity of refill stations, the BIB is aligned on this trend and positions itself as the convenient packaging choice for consumers.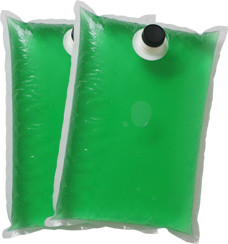 ---
Post time: Feb-24-2020