This week another automatic bag in box filling machine ship to Australia .
We cooperate with a well known enterprise in Australia for a long time.They have a large demand in bag in box package for their liquid products.
A research report for global bag-in-box packaging market,they analyze,the growing need for sustainable packaging will be one of the major trends in the global bag-in-box packaging market during 2019-2023. Various end-user industries have been adopting sustainable packaging solutions due to a ban on plastic and plastic-related products in many countries. This is expected to increase the demand for bag-in-box packaging during the forecast period. The outer covering of bag-in-box packaging comprises of a corrugated carton that is 100% recyclable. The inner bag of bag-in-box packaging is usually made up of polyethylene film that had a recycling rate of around 31% in Europe in 2019.
This global bag-in-box packaging market analysis report provides market segmentation by application (beverages, industrial liquids, and household liquids) and by region (the Americas, APAC, and EMEA). This report provides an in-depth analysis of the prominent factors influencing the market, including drivers, opportunities, trends, and industry-specific challenges.
Of the three major applications, the beverages segment held the largest bag-in-box packaging market share in 2018, contributing to over 47% of the market. This application segment will dominate the global market throughout the forecast period.
The APAC region held the largest share of the market in 2018, accounting for more than 41% share. It was followed by the Americas and EMEA respectively. The APAC region is expected to dominate the market throughout the period 2019-2023.
SBFT has more than 15 years manufacture experiences for bag in box filling machine ,and produce 2L-1000L bag in box filler in order to meet customer's various capacity demand.be leading manufacturer and expert for bag in box filling machine in Asia,we have advance technology and professional team,so if any bag in box filler technical questions you want to know,pls contact me freely,we are glad to service you and will provide you professional technical solution.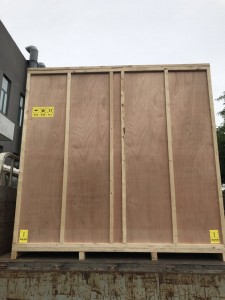 ---
Post time: May-29-2020