First,what is NFC juice?
NFC juice is a juice made directly from fresh fruits and vegetables by mechanical processing and pressure
Fruits for direct extraction must certainly be ripe, carefully selected and thoroughly washed. After that, they are pressed with pneumatic presses, juice is extracted from them by squeezing and ultra filtration and packaged. Microbiological sterility must be ensured, that is why juice is gently pasteurized -about a minute – at +88 C.
This juice extraction method used  pasteurization procedure guarantee preservation of beneficial elements and vitamins in NFC juice. Unlike reconstituted juices, NFC juices have unique nutritional and ecological characteristics due to avoiding concentration process and further reconstitution with water.
In recent years,many NFC juice manufacturer use a new package for their juice-bag in box packaging and in order to ensure better quality,because the bag in box (BIB)are packaging solutions adapted to the storage and transport of liquid food products – juices, concentrates and pulps – that generally require aseptic packages to maintain maximum freshness and long shelf life.
The Bag-in-Box is a perfectly suitable, economical and environmentally friendly packaging solution for NFC juice.In parallel, the ease of use of the Bag-in-Box strongly enhances the customer experience. As a matter of fact, it is easy to pour the right quantity of detergent directly into the washing machine, without any splash. Lastly, with the increasing popularity of refill stations, the BIB is aligned on this trend and positions itself as the convenient packaging choice for consumers.
Bag-in-Box is one of the most convenient, cost-effective and sustainable forms of packaging.If you are looking for bag in box filler for your products,warmly welcome here,we are a professional bag in box filler supplier and also we can provide you professional technical solution.We offer bag in box filler and they are in stock ,we will fulfill your orders quickly and cost-effectively.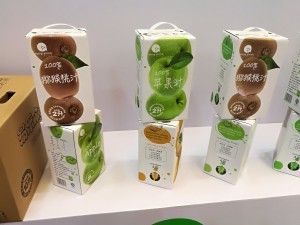 ---
Post time: Jul-17-2020