Nowadays, edible oil filling machine can be seen everywhere in our life, and as an upgraded box (BIB) filling machine, it is also beginning to attract attention.
After cooking oil is opened, it is easy to produce carcinogens in contact with air. Bag-in-Box packaging will not enter the inside of the package after the air is opened, which reduces the chance of oxidation and is a safer form of packaging for cooking oil.
Bag in box is a liquid packaging form that is design flexible,economical,and environmentally friendly compared with such traditional ways as glass bottle,PET bottle,plastic drum etc.,it has obvious advantages for competition and has fully substituted traditional packages in many fields.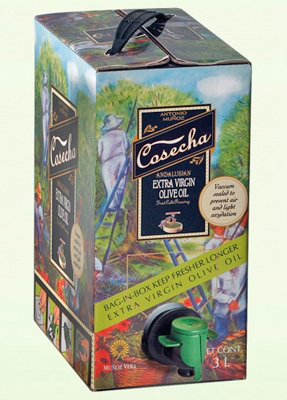 Xi'an Shibo Fluid technology company is a professional manufacturer for bag in box filling machine in China.The filling machine is including aseptic and non-aseptic bag in box filling machine and also with fully automatic and semi-automatic for your choose.Fully automatic BIB filling line consist of five components:box unpacking machine,automatic filling machine,box packing machine,box sealing machine and transfer unit.It is applicable to filling the liquids such as drinking water,juice,post-mixed beverage packet,egg liquid,diary beverage,wine,rice wine,edible oil,flavoring,etc.
BIB filling machine for edible oil boxes has a compact and reasonable design, and uses a flowmeter match up a PLC measurement method.Flower meter filling is based on the temperature and density changes by computer automatic track to adjust  the amount of oil transportation at any time,so that the reduction in the quality of oil transmission produces errors with changes in temperature and density ,with high filling accuracy.Just touch the screen to adjust the required the filling amount.The operation is simple and convenient.Semi-automatic bag in box(BIB) filling machine only needs the operator to insert bag opening into the clamping position. The filling machine automatically completes the opening, filling, and pressing cover all actions without manual operation.In automatic mode,prepare continuous bags and then start the machine,The equipment automatically works till up to the set production quantity.During this period,operator just need to regularly check whether enough continuous bags are available as per the production speed.Comparing with semi-automatic modes,the working efficiency is enhanced remarkably and the product quality is more stable.
In recent years, the rapid development of edible oil industry has expanded the market demand for edible oil filling machines.
The competition of oil enterprises will continue to intensify in the coming years, so they will pay more attention to the packaging of edible oils, and the requirements for the bag in box filling machine package will become higher and higher, so the market for the bag in box will become more and more extensive.
The above is about the contents of the BIB filling machine. If you want to know more about the contents of the BIB filling machine, you can contact us directly. Xi'an Shibo Fluid Technology Co., Ltd. will serve you sincerely.
---
Post time: Apr-25-2019