The Bag-in-Box package is perfectly suitable for products such as fresh milk, UHT milk, ice cream, milk shake, cream, liquid cheese and yogurts. The dairy product is vacuum-filled in a flexible bag – barrier to oxygen and aroma and placed in an outer corrugated box. It also fits with liquid eggs, particularly for food contact.
Win the fight to the shelf life of your dairy products with the Bag in box packaging for the dairy industry.
The innovative packaging bag in box allows a vacuum packaging. Prevent the oxygen ingress thanks to their films with oxygen barrier and the light effect thanks to the outer carton, factors that affect directly to the deterioration of the dairy products.
An increasing number of dairy farmers rely on this packaging because of its advantages:Transport costs saving and reduce the packaging returns and  also its cleaning ,Its easy dosage, Light weight and reduction of storage space.
It is a hygienic packaging, produced in ultra-clean plants, and the product is not handled by users. There are no risk of damage, product spillage or contamination during the filling process.
Based on application, the bag-in-box container market is segmented into food and beverage, industrial liquids, and household products. The food and beverage application segment plays a major role in the growth of the market and accounts for the maximum revenue share. In addition, factors such as rising disposable income and health concerns among older population in the developing countries are expected to drive the demand for hygienic packaging solutions.
Improved lifestyle, higher disposable income, and growing awareness about healthier products has resulted in a heightened demand for the food and beverage products. Introduction of such packaging solutions that offer ease of consumption to the consumers and production of a large number of new soft drinks will emerge as major growth drivers over the forecast period.
Because of its shape, Bag in Box will instantly make transporting your liquids easier. Bag in box packaging will help your company move and store more product by using less space, saving you money, time, and effort! Our economical boxes reduce waste for shipping by the cubic volume, making them Eco-friendly.
Bag in Box is perfect for the consumer and for commercial/industrial clients. Get in touch with us today so that we can start on fulfilling your packaging needs ,we will provide professional solution for you.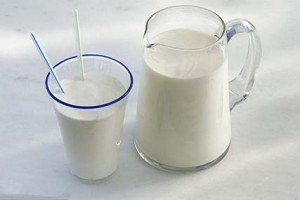 ---
Post time: Jun-23-2020