To be the new generation package for liquids ,bag in box pack chosen by the wine-producing sector starting in the nineties, bag in box bags have had
constantly growing success in numerous applications, such as wines, cocktails, fruit juices, compotes, purees, concentrates, sodas, postmixes, syrups, ice creams, milk products, oils, sauces, mayonnaise, birch sap, ketchup, liquid eggs, soaps, shampoos, washing powders, vaccines, glues, inks, liquid fertilizers and detergents.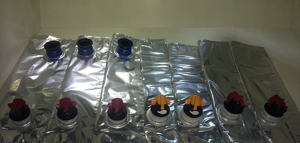 Bag-in-box packs are better alternatives than traditional methods buckets and canisters to pack liquid or semi liquid products. The cost effective advantages of bag in box package are:
.Bag in box packs minimize the logistic costs of supply chain process in transport and storage.
.Bag in box package are completely recyclable (corrugated board in fibre recycling and bags in plastics recycling)
.the large selection of closures ensures that packs are well suited for many products of catering, consumer goods and industrial applications
.corrugated board box protects sensitive food products from light and aroma tight bags are also available. 
.Bag in box-packs are easy to fit and to use in various applications .
.when liquid is poured out via tap valves the inner bags do not need substitute air and the flow is constant and rest of the product is not in contact with air.
Xi'an Shibo Fluid technology Co.,Ltd company focus on the manufacture and research of bag in box filling machine for many years in China.And has own patents,Through many years experiences and developing for each customer.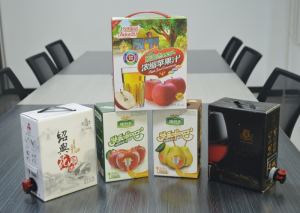 ---
Post time: Jul-26-2019