Bag in box package is very suitable for coating,painting,and bag in box package can assure safety and convenience, it's safer for those who manufacture, transport, and use them.
bag-in-box coating products are designed to cut costs while minimizing packaging waste and environmental impact. Plus, they enable users to dispense nearly 99% of what's inside, which reduces product waste. Whether you are packaging bulk coatings for institutional use or looking for easy-to-use, innovative packaging for coatings like paint and ink for retail consumers, bag in box package products help put your coatings and paints to work safely and efficiently.Bag-in-box is very clean, cost-effective, and high-performance for liquid product. The bag in box bag is made of secure and durable film that's strong enough to keep your acidic, caustic, or basic product from eating away at the packaging wall. And bag-in-box can't shatter like a rigid container. It can reduce your overall packaging weight while protecting the coating from contamination and various environmental conditions.Bag in box packaging can be made using form seal fill technology, where the bags are manufactured on-line from reels of film, At same time BiB is currently used to package wine, soda fountain syrup products, milk, liquid chemicals, and water.
These bag in box packs are typically from 2 to 1200 litres and offer the advantage of cheap, disposable and transport efficient packaging.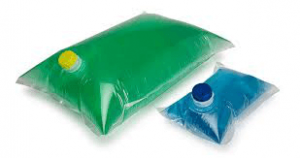 ---
Post time: Aug-23-2019