Xi'an Shibo Fluid Technology Co.,Ltd attended the Propak Asia held in Thailand on 13th-16th,June.This is our second time to attend Prapak Asia exhibition in Thailand.
ProPak Asia is the No. 1 and largest industry event of its kind in Asia. It's Asia's best platform to connect to the regions rapidly expanding processing and packaging industries.Southeast Asia market is extremely important for our company and we have enlarge customer.
Xi'an Shibo fluid technology co., ltd (SBFT) is founded in 2006. Located in  Xi'an , Shaanxi province ,China . And has more than 10 years experience and also a leader in the supply of  fluid soft bag filling machine, aseptic and non aseptic bag  in box   filling machine in China.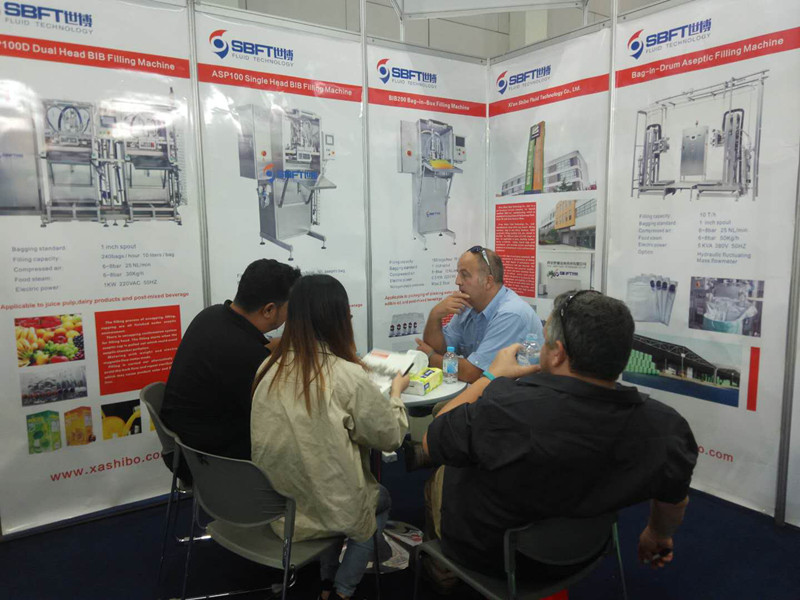 Many years years R&D ,manufacture experience , together with skilled craft man and qualified engineers, we got the CE certificate in 2013 . according to diversity  of market  ,  SBFT produce     aseptic  and non  aseptic  filling machine to meet customer needs,and our bag in box filling machine has two series,non-aseptic series includes BIB200,BIB200D,BIB500, aseptic series include ASP100、 ASP100 AUTO also with bag in box filling machine line, suitable for 2L, 3L 5L, 200L 1000L
During the exhibition,We took one machine our ASP100 bag in box filling machine to booth,This advanced &new liquid filling machine attracted a lot of people and also received praise and approval from many customers.They are very interested in our machine and want a new packaging for their liquid products.Bag in box is a advanced packaging for liquid ,more and more popular ,It is design flexible,economical,and environmentally friendly compared with such traditional way as glass bottle,PET bottle,plastic drum etc.,it has obvious advantages for competition and has fully substituted traditional packages in many fields.
During the 4 days exhibition,we talked about with some customers who want to buy BIB filling machine and some customers plan to visit our factory after the show ended.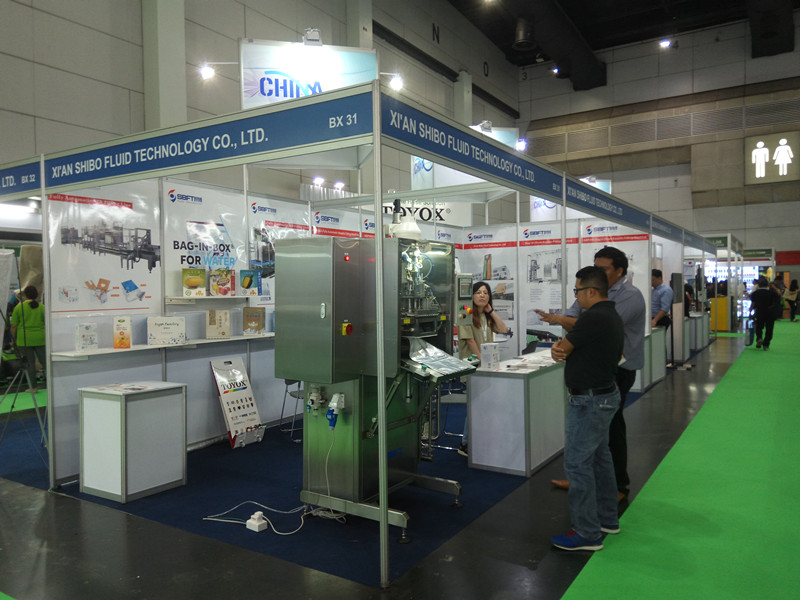 This exhibition was succeed for us,because through this exhibition, We expanded SBFT brand influence and promote the market competitiveness overseas .If you are interested or have any questions about BIB filling machine please feel free to contact  us and we will very pleased to offer you a  good bag in box filling machine solutions.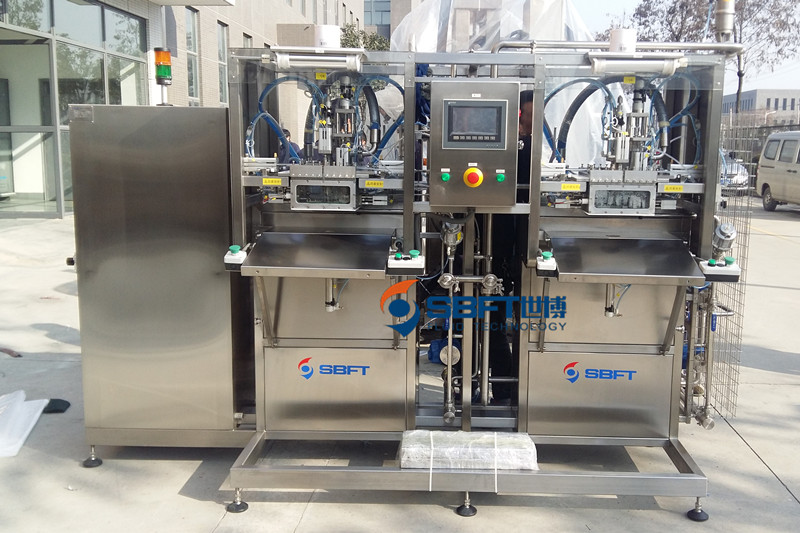 ---
Post time: Apr-25-2018